Sendiio Deal
Activate Deal
---
Sendiio Deal – 3 in 1 Autoresponder For Email – FB – Text
World's Only Autoresponder That Allows You To Use The Power of Email, Text & FB Messenger Under ONE Central Dashboard With
ZERO MONTHLY Fees!
I put my seal of approval on Sendiio. I only market products that have at least a 30 day money back guarantee, and at least a 90% customer satisfaction rating.
I have personally reviewed the refund rate of Sendiio and am happy to report that it is around 1%. Which means customer satisfaction rate of Sendiio is approximately 99%.
Try Sendiio for 30 Days Risk-Free + get My Exclusive VIP Bonus (*See Below)
Sendiio Review:
Here's what I like about Sendiio software:
Cloud-Based Software

Create UNLIMITED Email Marketing Campaigns

Create UNLIMITED Facebook and Text Message Campaigns

Easily Import UNLIMITED Emails AND Phone Numbers

Easily Integrates with Top SMTP providers for reliable emailing

Great support and training

NO Monthly Fees!
Frequently Asked Questions:
Is there any additional, required fees to make this work?

Absolutely not. The only extra (optional) fees that you may incur, is if you choose to go with a premium SMTP provider to send your emails, however, most of them have a FREE plan and if you input multiple accounts, you can get up to 50,000 emails every month FOR FREE. Another cost that can incur is heavy usage of text messages. Since we integrate with Twilio for BEST delivery, they charge per text message sent.
What are the upsells?
Upsell #1: is  Sendiio Academy Training – learn how to build your first 1,000 subscribers in the next 30 days or less.
Upsell #2: is unlocking our VA license – This powerful and UNIQUE feature to Send, is the ability to give access to your VA to run campaigns for you and NEVER compromise your contacts. They'll be able to send campaigns for you, but NEVER get access to ANY of your leads. NO OTHER autoresponder does this, with "those other guys" you have to actually give access to your entire account (and risk your leads being stolen) if you wanted to have someone run your campaigns for you. With this feature, you'll still have the power to outsource, but NEVER compromise your leads.
Upsell #3: is unlocking Sendiio Booster feature – Yet another unique feature EXCLUSIVELY for Sendiio. Sending an email in the morning and then sending an email to those people who DID NOT open your emails LATER in the evening is one of the MOST profitable strategies when emailing your list. However, with EVERY other autoresponder, you actually have to LOGIN again in the evening time to schedule this second email. With Sendiio, we've automated this process. You set up your email ONCE in the morning time and you can have Sendiio AUTOMATICALLY send to your UNOPENS for you later in the day.
Upsell #4: is access to EmailRamp and it's Club Upsell in ONE. EmailRamp come preloaded with high-converting emails that you can copy and paste directly into your Sendiio account sright away WITHOUT ever writing a single word yourself.
And that's it! no other upsell after that and of course, they're ALL optional!
Try Sendiio for 30 Days Risk-Free + get My Exclusive Bonus.
My Exclusive Sendiio Bonus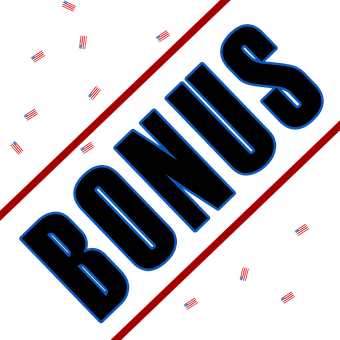 Huge Selections of Bonus Packs. We understand that not everyone wants the same kind of bonus products. That's why we offer multiple bonus packs for you to choose from. Pick one that suits your needs.
Choose Your Own Bonus Package: